The Metropolitan Police has expressed "regret" over the arrest of six protesters in London before the coronation.
Leader of anti-monarchy group Republic, Graham Smith, was among six people detained by officers, who seized items that they believed could be used as lock-on devices.
However, the Met now says an investigation has been unable to prove intent to disrupt the event.
"This evening all six have had their bail cancelled and no further action will be taken," the Met said in a statement.
"We regret that those six people arrested were unable to join the wider group of protesters in Trafalgar Square and elsewhere on the procession route."
Officers arrested 64 people on coronation day, with 46 of those later bailed after being detained on suspicion of causing a public nuisance or breaching the peace.



1:35

Republic chief on coronation arrests
Mr Smith said on Monday night that the Republic protesters who were arrested in London have all been told no charges will be brought against them.
More on King's Coronation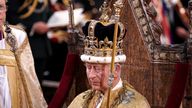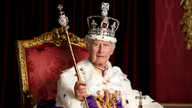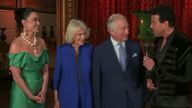 Related Topics:
King's Coronation
He also called for a "full inquiry" into who authorised the arrests during the "disgraceful episode".
He said: "The speed with which they did this demonstrates they were very quickly aware they had made a very serious error of judgment and there will be action taken again.
Advertisement
"I'm obviously relieved they dropped it so quickly but very angry they even went down this road, robbing people of their liberty for absolutely no reason.
"There was no evidence of any ability or intent to commit any offence and they simply decided to arrest us and that is outrageous."
Prime Minister Rishi Sunak has backed the Met over arrests amid concerns they were cracking down on dissent on Saturday at the behest of politicians.
Mr Smith previously described the arrest of protesters during the coronation as a "direct attack on democracy" which showed that the right to peacefully demonstrate "no longer exists".
In a tweet on Monday evening, he said: "We have just been told that the police will be taking no further action.
"This has been a disgraceful episode and we will be speaking to lawyers about taking legal action.
"I also expect a full inquiry into why they repeatedly lied to us and who authorised the arrests."
Twitter
Due to your consent preferences, you're not able to view this.
Open Privacy Options
Among the group's members who felt "targeted" and silenced were nine people that held up signs reading "Not my King" at the Mall, moments before the procession left Buckingham Palace.
Although not arrested, they were whisked out of sight of the King and Queen into St James's Park to be searched by Welsh police officers, outnumbering them roughly two-to-one.
Officers surrounded them and exchanged words before rifling through their pockets – some protesters faced the wall with their hands up in front of them.
Read more:Nation's support is 'greatest coronation gift,' says KingLondon mayor calls for 'urgent clarity' from Met
Protester Harvey Woolf said: "I wasn't very happy about the searches, I think we had been targeted because they didn't want our message to get out."
He continued: "What we are annoyed and disappointed about is that it was timed exactly to coincide with the point at which the carriage went down the Mall."
The 66-year-old said police told him the protesters were suspected of carrying paint, but an officer told Sky News they led the Republic members away to avoid a "hostile environment" created by the crowds.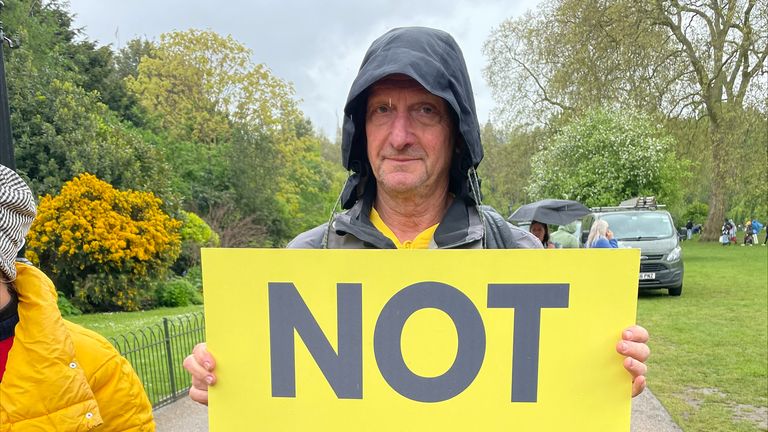 Royal supporters had booed and shouted "shame on you" when the protesters were initially marched away from the Mall.
The Met and Welsh police were asked if it was policy to remove people who are subject to a "hostile environment", rather than those creating it, but were not able to immediately respond to a request for comment.
The protesters had been standing still holding bright yellow signs above their heads, several rows back from the barricades lining the Mall, to object to what they called hereditary privilege and power.
Republic were not the only group at the centre of a dispute over police behaviour on Saturday, with Westminster Council volunteers handing out rape alarms reportedly arrested.
The arrests come in the wake of the Public Order Act, given royal assent on Tuesday, which handed the police more powers to curtail demonstrations, such as allowing officers to search people for items including locks and glue.